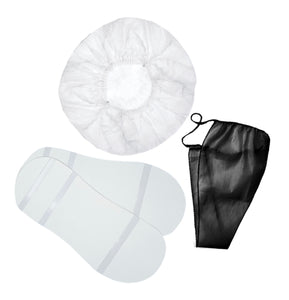 This pack includes:
100 Disposable Hair Caps, provide the most comfortable means of protecting clients hair during a spray tan treatment

50 disposable G'Strings, 

one size fits all. They are individually wrapped for added hygiene, protection and customer satisfaction.

25 Clean feet, designed to protect the soles of your feet from unwanted spray tanning residue.